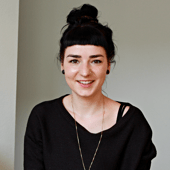 Valentina Birke
Project Director IAB – Directors
Valentina is a studied social worker. And as social work is the same thing as project management, she's now also a project manager. 
Since 2019 she's the project director of Indie Arena Booth. That's an amazingly nice project. 
She also does a lot of other things at Super Crowd but is really good at cherry picking, so she does just what she wants to do.
In her free time she streams with the indie developer collective "Indiestrolche", has a podcast about memes and a podcast about weird knowledge (aka fun facts).