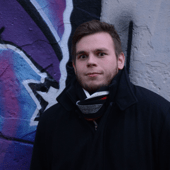 Frederick Böhke
Game Developer – Development & Operation
Frederick started as a programmer at Super Crowd in Summer 2021 and is a co-founder of Wayward Studios, a small game studio from germany.
After one of the largest digital events the team at Super Crowd had ever developed, he took a leading role in the programming of a new version of the x5 framework which accelerated the development of subsequent projects by quite a bit. 
With over 7 years of experience in software and game development, he helps the company's projects become more scalable, maintainable and stable.